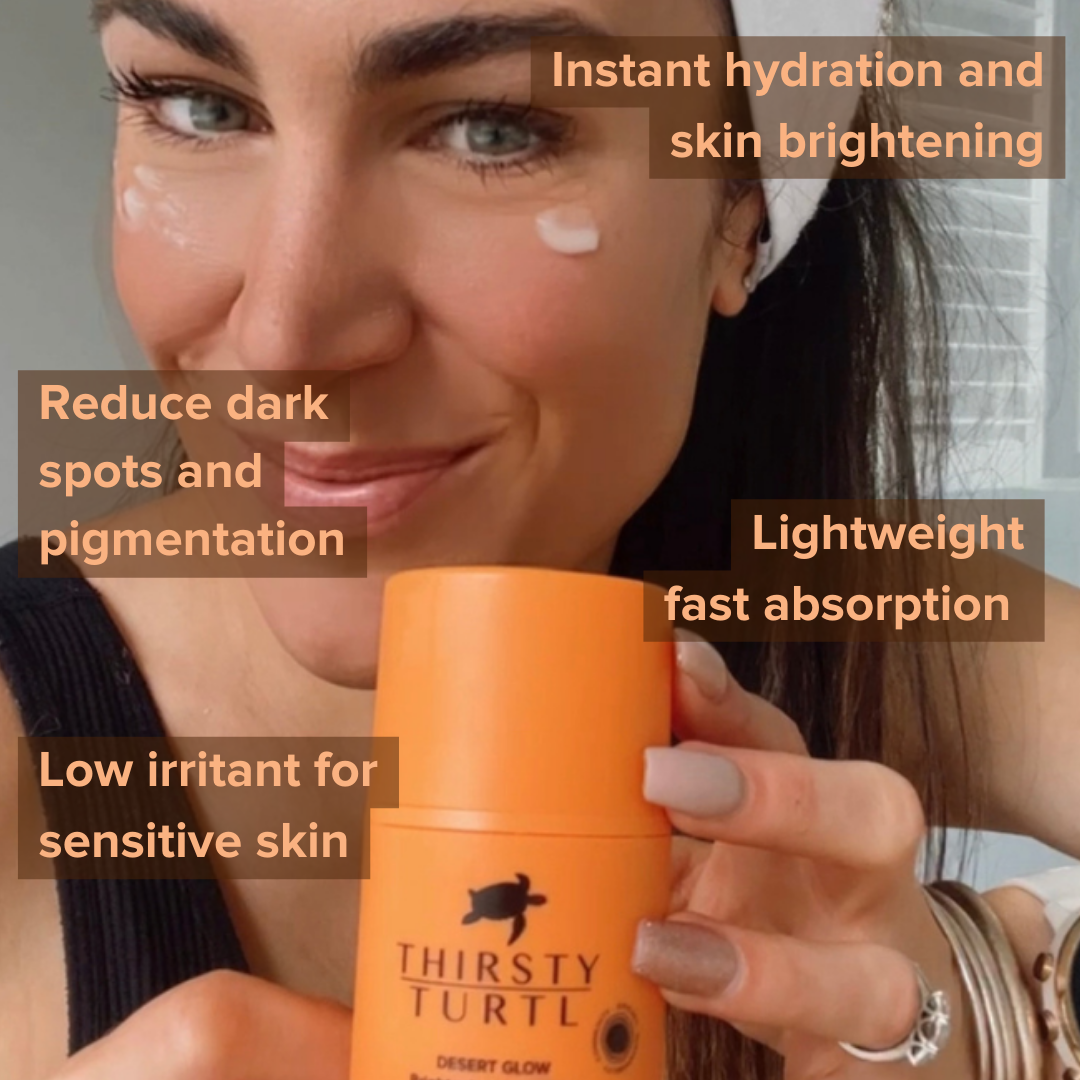 Desert Glow Brightening Gel-Crème
Made with superfoods for your skin!
🧡 Antioxidant-rich Aussie tomato
🧡 Green tea
🧡 5% niacinamide. 
Great for reducing dark spots and fine lines, and instantly brightens your skin with all day hydration.
Regular price
Sale price
$44.00 USD
Unit price
per
Sale
Sold out
View full details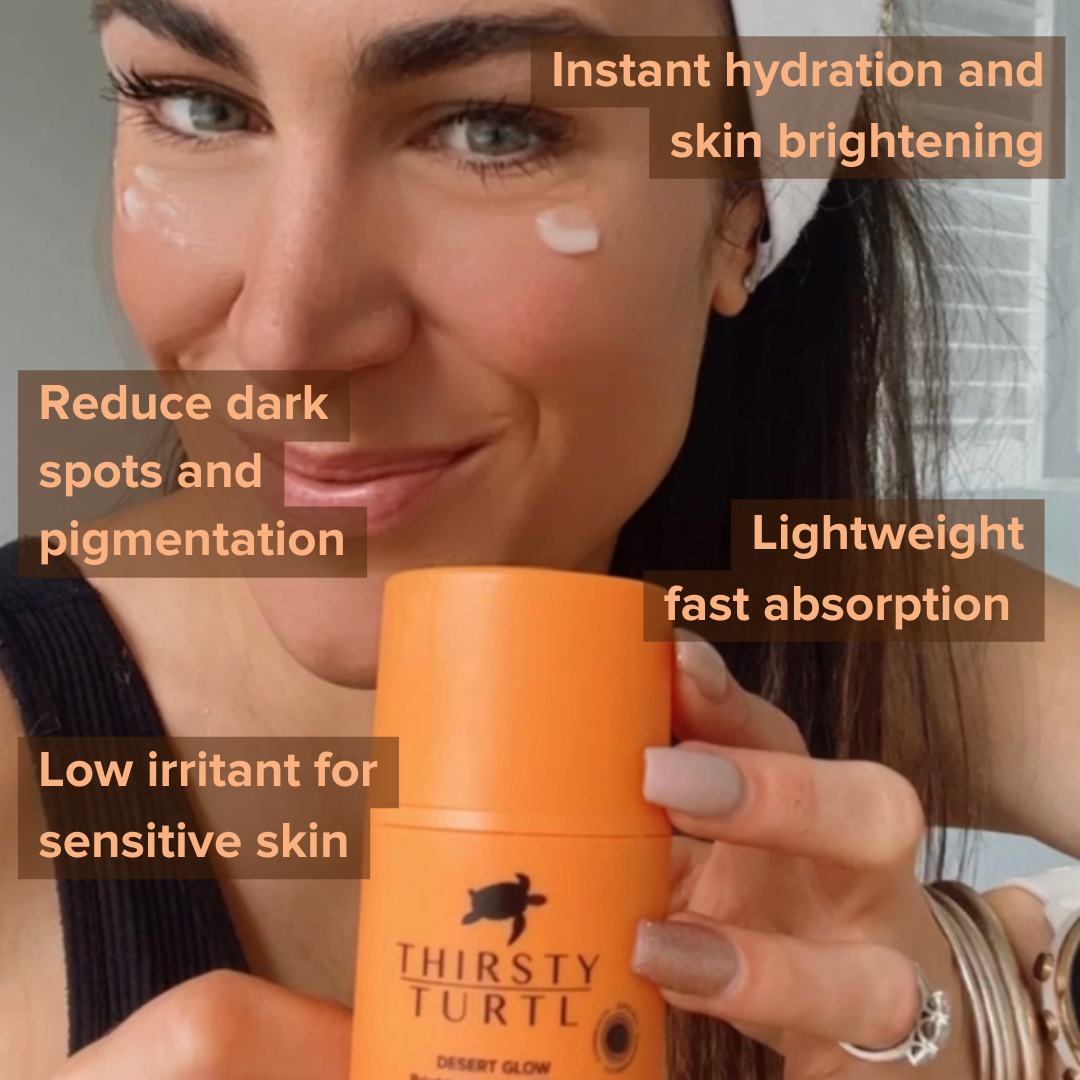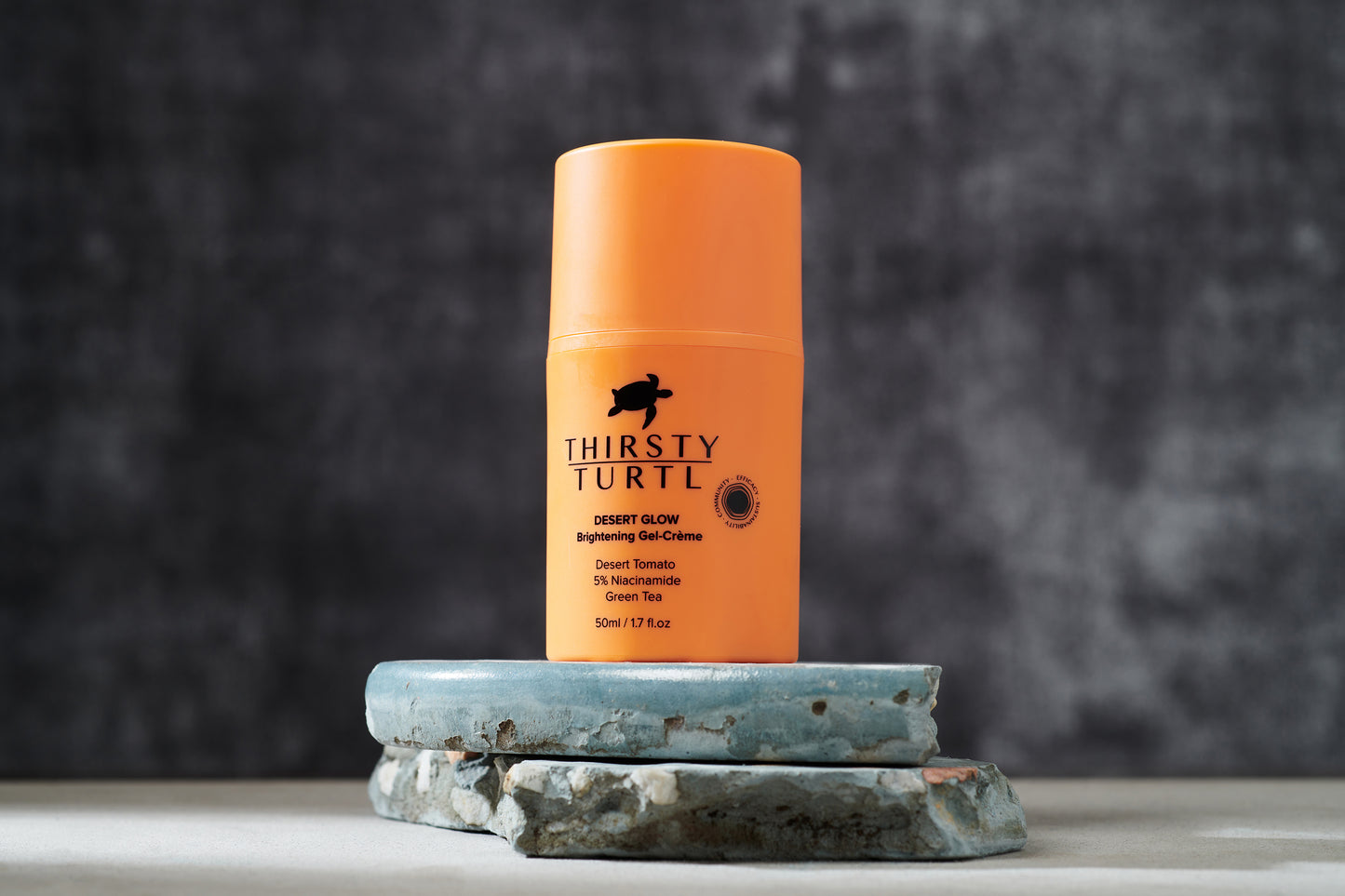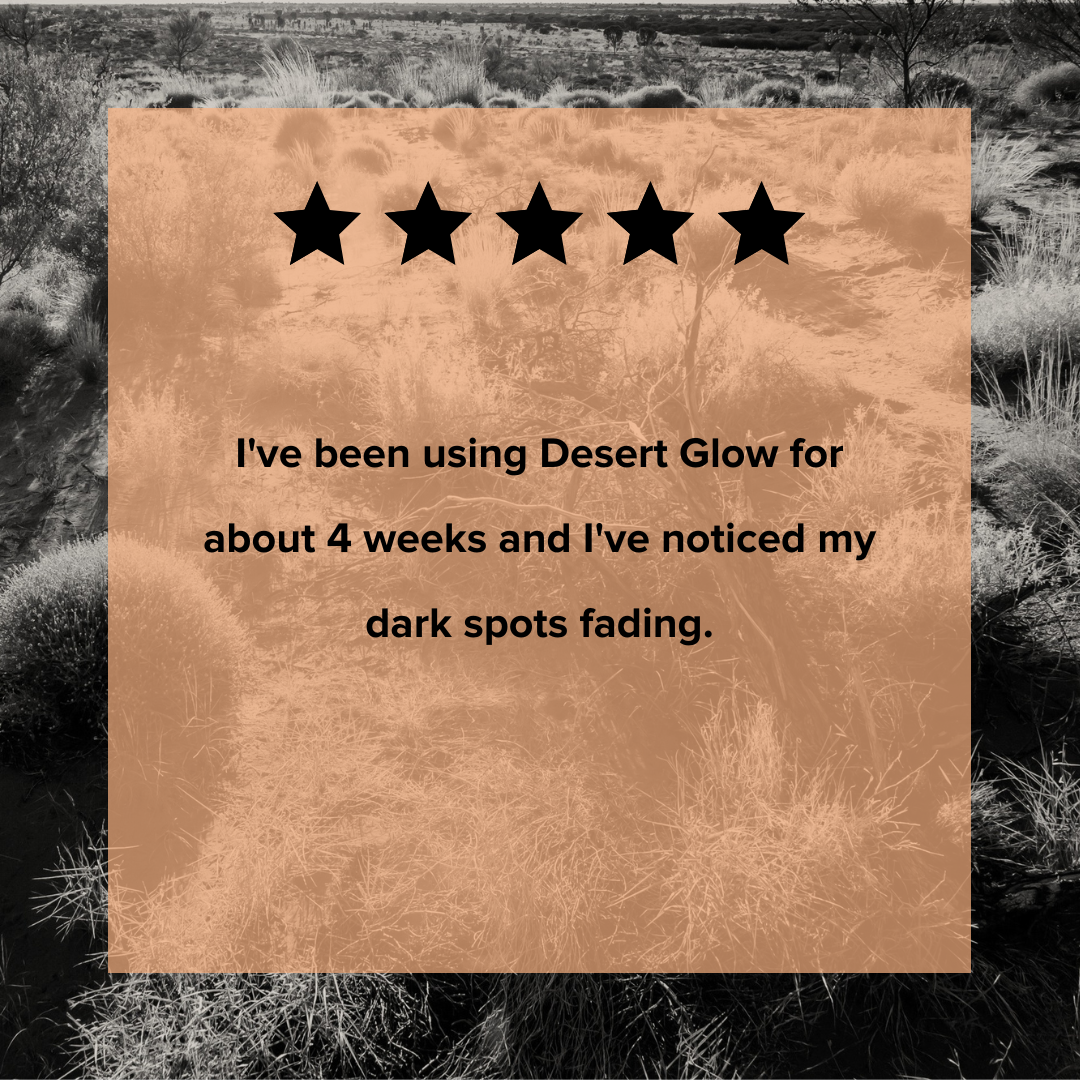 WHY THIRSTY TURTL SKINCARE?
WHO'S LOVING THIRSTY TURTL SKINCARE?
"This part-Indigenous owned, sustainability-focused skincare line is bent on making a positive impact on the planet, local communities and your skin. This overnight barrier cream is a dry winter skin saviour."

I've been using Thirsty Turtl for the past few months and I'm absolutely obsessed... If you struggle to find good skincare for sensitive skin, this is the duo for you!

"Glow and moisture? Name a more iconic duo. The first brand to use Australian Desert Tomato (a killer antioxidant), they combine it with green tea and niacinamide (brightening, soothing), with squalane and Vitamin E thrown in for good hydration. And the fresh, citrusy, slightly tea-esque scent is 👌"

This cleanser is amazing! I ended up on new medications last year that ended up completely changing my skin. I tried so many different products before trying this and I honestly now swear by it.

8 First Nations People Share Their Unique Connection to Country

"A lot of our culture's medicinal practices are still largely undiscovered – if those people were to disappear, who else knows it? I'm excited about the potential to preserve a lot of those stories about the amazing native botanicals that we have."

I was on strong prescription skincare and my skin was hating it. I switch to Thirsty Turtl after I tried it at the markets. My skin is so much calmer and it feels way less harsh than the stuff I was using before.

Thirsty Turtl co-founder Alisha Geary will be representing us in the US as part of a delegation of Indigenous entrepreneurs.
We acknowledge the traditional owners of Country throughout Australia - the land on which we operate and from where we source ingredients. We recognise and respect their ancient wisdom including the use of flora and fauna for sustenance and care; and sustainable management of land and waters. We pay our respects to Elders, past, present & emerging.